Do you recall when your visa for the UAE expires? Let's face it, remembering the exact date might be challenging when one has a busy schedule. Always keep your passport with you to check your visa status or learn additional methods to verify your visa's validity while traveling. Check out some of these online resources the next time you wonder how to check your visa status in the UAE.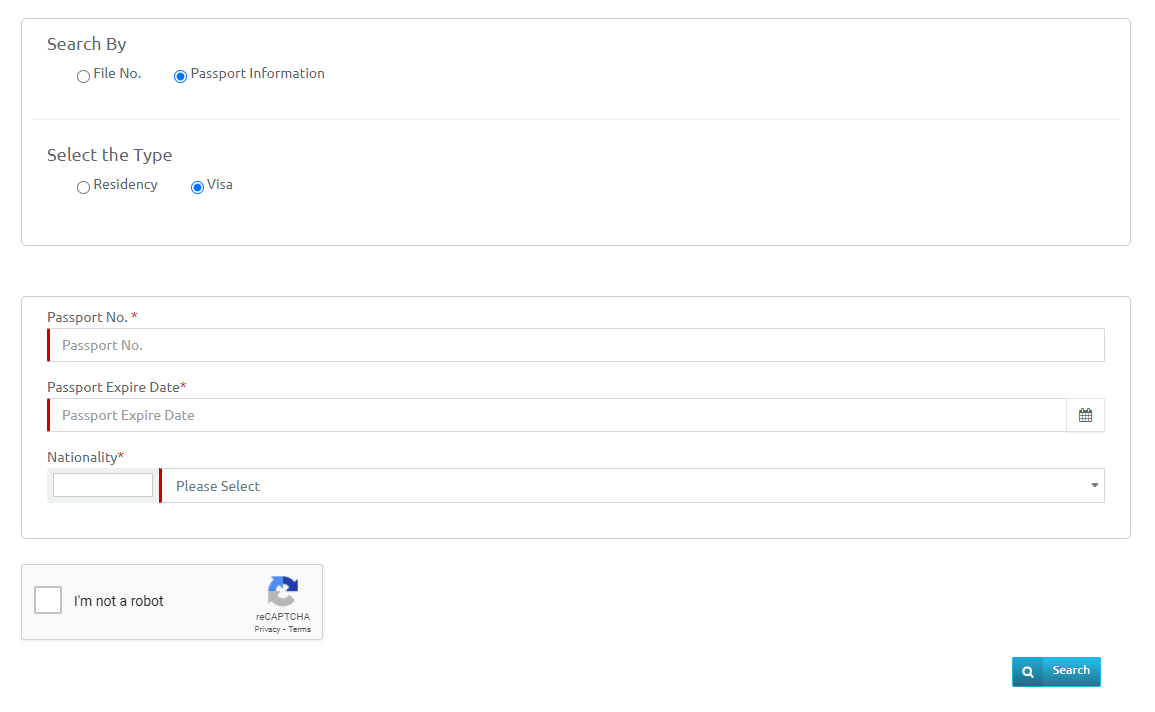 HOW TO CHECK UAE VISA STATUS ONLINE
A visa is a crucial piece of documentation for foreign nationals living in the UAE. It certifies your status as a resident and is necessary for a number of things, including renting an apartment or villa in Dubai, requesting a dependent's visa, and more.
Thank goodness the UAE government offers a dedicated website that can assist you in obtaining visa-related services. You'll need your passport number to use this approach to verify the validity of your UAE resident visa.
Here's how you use the Internet to check the status of your UAE residency visa. You should also utilize this tool if you want to check your Dubai visa using your passport number.
Go to the following link to access the portal: https://smartservices.ica.gov.ae/echannels/web/client/default.html#/fileValidity
Choose "Change Language," then select "English."
Select "Passport Information" from the tabs.
Choose "Visa" or "Residency" based on the type of visa you have.
Please enter your passport number and expiration date.
Choose your country of origin from the drop-down menu.
Before selecting the search tab, make sure the captcha option is selected.
The page will show all the facts about your visa, including the date that your UAE visa expires if the information you gave is accurate.
USE THE GDRFA PORTAL TO VERIFY YOUR UAE VISA STATUS
All laws, applications, issues, and complaints relating to UAE visas must be handled and addressed by the firm GDRFA. The only city that currently offers a separate webpage for checking the status of your UAE visa online is Dubai.
Here is how, using the GDRFA website, you may determine the status of your UAE visa if you reside in Dubai.
Click on the following link to access it: http://www.gdrfa.ae/portal/pls/portal/INIMM_DB.DBPK_VISAVALIDITY.Query_VisaValidity
Choose "Residence Validity" as the service you require for your UAE visa inquiry from the drop-down menu.
Using the year that it was issued, enter your residence file number. The resident file number can be found on your passport on the visa page.
Afterward, choose your gender and enter your first name as it appears on your passport.
Enter your true birthdate in the format dd-mm-yyyy.
Click "Submit" after entering the captcha code in the designated field.
If all of your information is input correctly, the information on the validity of your visa will show up below your submission form in green. The information will contain your name, date of birth, nationality, gender, and the date your UAE visa expires.
DUBAI GDRFA APPLICATION
GDRFA Dubai released an app for expatriates in the UAE to help facilitate visa-related matters. You can just download the GDRFA Dubai app if you don't want to utilize the website. Here's how to apply to find out when your visa expires.
Start the app, then choose the "Services" label.
Select "Residence Inquiry" after clicking "Entry Permit / Residence Status."
Enter your information Date of birth, first name, nationality, and visa code
Verify your entry one more before clicking "Inquiry."
A green tick with your visa details will appear on the website if all of the information supplied is correct. You must supply information such as your full name, the date your UAE visa expires, the type of visa you have, and your visa number. There is no need to sign up or provide login information in order to just check the status of your visa.
You obviously need your passport information for each of these techniques to check the validity of your UAE visa, but you don't always have it with you. The best course of action is to always have a photocopy of your passport in your wallet or a scanned copy in your phone. By doing so, you can check the validity of your residency permit for the UAE whenever you like. A visit visa to Dubai can be checked using the same procedure.
Check Visa Status UAE
That is all needed to be informed about how to check the status of a UAE visa. Hopefully, this information must have been helpful to you. Do not neglect to renew your UAE visa before its expiration. You will be charged the relevant overstay fine if you stay in the UAE after your visa has expired. In a similar vein, people who want to leave the nation but are unsure of the legal repercussions could check the status of their travel ban.
You can use the same processes listed above to check the validity of the UAE tourist visa. It will help you keep track in case there is a need to renew or extend the tourist visa in Dubai or the UAE, in general, to avoid overstaying fines.